Air Conditioning Services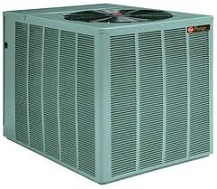 Sales & Installations
New high efficiency air conditioners save you money on your energy bills!
We proudly install air conditioners that are well known for quality and high-efficiency. All of the products that we install meet and exceed precise industry standards for quality and reliability. From a condensing unit to a full system replacement no job is too big or small!
We deliver 100% customer satisfaction on every project. Our highly trained and experienced specialists provide the fast and top of the line service that you can always depend on.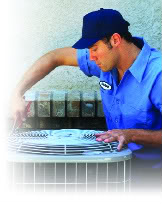 Repairs
We repair all makes and models of air-conditioning equipment, with our fully stocked service vans and trained technicians. Most repairs can be performed in a single visit and we'll do it quickly, reliably and affordably.
What's more, you'll get our "quality customer" treatment, which includes not only fixing the problem, but also a free evaluation of your entire system, helping to notice small problems before they become big ones.
Our central air conditioning specialists will make sure that your home and family stay cool all summer long.




Annual Tune-ups
Normal usage and general wear and tear can make your central air conditioning system work harder. Airborne dirt and debris can clog filters and affect proper and efficient operation. This can result in greater-than-normal wear on fans, motors, and moving parts within the system making an annual maintenance program important for your system. Contact us today to set up your Tune-up!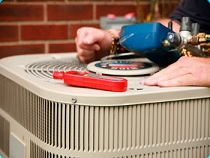 Service Policies
It is important to have a company you can trust to perform the services you need quickly, reliably, and affordably. Ease the burden of high air conditioning bills with our service policies. These low monthly payments allow you to spread out the cost and protect your wallet from surprising repair bills. For just $25/month our Cool Coverage Policy covers repairs and replacement of 20+ parts (labor included) at no cost to you. For additional information on Cool Coverage and the rest of our service policies, check out our Service Policy Brochure.