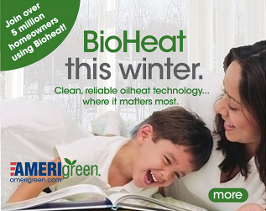 Annual Preventative Maintenance
Just like changing the oil in your car, your furnace should be tuned up annually. This is good for you and the environment as it helps reduce the amount of fuel you use which will reduce your energy bills.
• Save money by reducing the amount of fuel you use
• Diagnose problems before they become inconvenient repairs
• Recommended planned professional maintenance
1. Test and regulate all burner and safety controls
2. Clean or replace fuel oil strainers
3. Replace nozzle
4. Check and adjust ignition system
5. Vacuum furnace/boiler and smoke pipe to chimney
6. Check and lubricate motors
7. Replace oil filter cartridge
8. Inspect combustion chamber
9. Adjust heating unit to maximum efficiency
10. Perform an efficiency combustion test
All this for only $209 $199! (parts not included)

Note: All Heating Service Plan Customers qualify for a free preventative maintenance tune-up. Contact us today to schedule!

Not a Service Plan Customer? Either use our Service Plan Brochure or call us at 609-654-2188 to sign up today!