Pay Your Bill
Online Billpay
Click the button below to be redirected to our secure payment processing server.

Super Service Award
We've earned the Super Service Award by Angie's List! This national award is given to industry leaders with quality service and customer satisfaction.
The Super Service Award is given to less than 5% of businesses on Angie's List.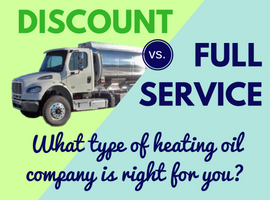 ---

Email Updates
Sign-up to receive blog updates and other promotions from us.
---

Love Your Oil Heat?
You're not alone! Join the "
Love My Oilheat
" campaign on Facebook to stay in the loop on special offers, prizes, and to show others that you love your oil heat!

Contact Us!

Customer Reviews
"Just want to let you know your service man was here today to clean and adjust my unit. He was amazed at how clean the heater was and he said he has had many that way. Its got be the BioDiesel fuel. Thanks for getting us converted to the product and for your quality service people."

-Nick M. of Marlton

"I have been a customer for over 40 years and must say the service has always been great 24/7. I have never had any issues with deliveries and love the budget plan. It is great to deal with a local family owned company. Thanks for the great service!"

-Bill

"This company has helped me in times of need unlike other companies who did not bother. I get along great with the staff and would definitely recommend anyone in the area to purchase their heating & oil from these guys"

-Eryka

"This company provides the highest level of Customer Service and attention to detail that I have seen in the Residential Service field. In a world of scam artists and fly by night operations, Medford Heating Oil is a local family owned operation that cares for their customers from start to finish. We use them for Gas, Auto Repairs and all Heating Oil needs"

-Michael

"Your service was great both for a refill yesterday and a service call last week. Your employees are very courteous, knowledgeable and professional."

-William

"Always a good experience with Medford heating oil- courteous, quick and kind!"

-Renee
Medford Auto Care
Did you know we also run a full service automotive shop with 3 ASE certified technicians and a combined 50 years of experience? Check out Medford Auto Care!

Receive updates & great savings by following Medford Heating on Facebook!
Master HVACR Contractor Lic. #2503
Steven Foulk