Promotions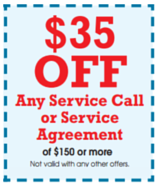 $35 Off Any Service Call

Good for any service call or service agreement worth $150 or more!

Call Medford Heating & Air Conditioning to schedule your service today!
609-654-2188
Leave us a Review!
Earn up to $10 per year for your feedback!
Click here for more details on how to earn your $5 credit!

$40 off First BioHeating Oil Delivery
New customers can save $40 on first delivery when you sign up for our "Automatic Delivery" program and order 165+ gallons of our premium BioHeating Oil!

Automatic delivery means you can now save yourself from stress of running out of oil AND save money! That's a win-win for you!

10¢ per Gallon Referral Program
Start saving 30¢, 40¢, even 50¢ per gallon today!
They say talk is cheap, but in the case of our 10¢ per Gallon Referral Program, it could save you and your friends' money! For each person you refer who becomes an Automatic Delivery customer, we'll give you a
10¢ per gallon discount for the entire heating season!
Not only that, your friends will
also
receive a 10¢ per gallon discount as well! Simply tell us that you referred them. This offer is
limitless
so you can refer as many friends as you want,
saving an additional 10¢ per gallon every time.
You could be saving, 30¢, 40¢, even 50¢ per gallon all winter long! So be sure to tell your friends, relatives, and neighbors about the great service and products you enjoy from Medford Heating. We're ready, willing, and able to satisfy new customers… and happy to thank valued ones like you!