Worry Free Plan

Our Best Packaged Deal!
Medford Heating's Worry Free Plan is just that. It incorporates the three most critical components of your dependable full service oil company. While each of these services is available on its own, we recommend you bundle them into our worry free program and recieve all the benefits described as follows: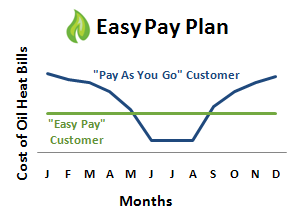 Easy Pay Payment Plan
Say goodbye to unexpected bills! Now there's a way for you to get more control over your budget. Our Easy Pay Plan takes your yearly fuel costs and divides them into
equal monthly payments
. This personalized payment plan gives you the peace of mind that comes from knowing exactly what you'll be paying for fuel each month, regardless of what Mother Nature throws your way. Choose to pay by check or have it automatically electronically withdrawn from your checking account (EFT) to make things even easier! With our Electronic Easy Pay Plan, you are one step closer to
worry-free heat
!
Sign Up for Automatic Delivery!
Today's versatile oilheat systems can provide comfortable, clean, and efficient space heating as well as oceans of hot water so you never run out. When winter arrives, you'll never want to be without heat for one minute. With automatic delivery you'll always have a good supply of heating oil safely stored on your property. We continually monitor the weather and analyze your individual usage pattern to project when
you
need a delivery, and automatically make adjustments to your delivery schedule. The delivery is made in a timely manner. That's one less thing you have to worry about! There is no charge or obligation to try automatic delivery, so
sign up today
!!
Already one of our customers, but don't have automatic delivery? Give us a call at 609-654-2188 to switch over!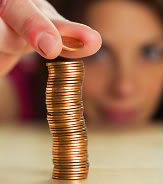 Premier Service Policy
It is important to have a company you can trust to perform the service you need promptly, thoroughly, and affordably. Ease the burden of high heating repair bills with our service policies. These low monthly payments allow you to spread out the cost and protect your wallet from surprising repair bills. With a service policy, you're one step closer to
worry-free heat
! We recommend you select our Premier Plan, and get some of the best coverage in the industry today! To check out our other options, as well as specifics regarding our Premier Plan, take a look at our
Service Policy Brochure
.
Clearly, "worry free" just makes sense! In this fast moving world where you don't have a second to think about what is coming next, depend on us to keep your life simple, safe, and warm. Call today!